About

Toshiba EMEA Spare Parts
Originally located in Blackwood the Toshiba EMEA Spares operation was relocated into the Plymouth manufacturing & distribution site in 1999.
In 2004 the Toshiba EMEA Spares operation was put within the operation umbrella of TCUK, as it is today.
Plymouth Operations Overview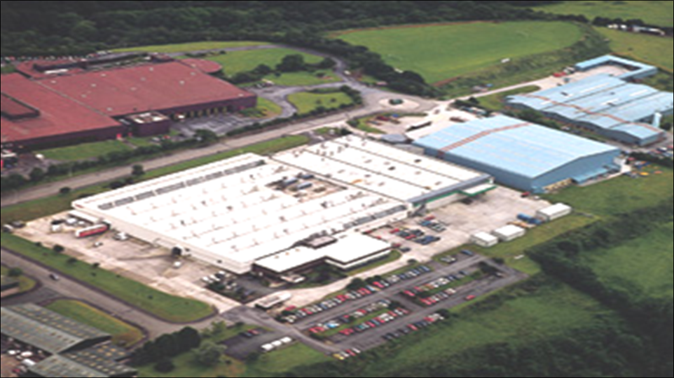 From our 15,000m2 warehouse, we distribute Toshiba spare parts to 50+ countries around the world. We work with a number of logistics partners within the UK and across the EMEA region to ensure the best possible delivery services. With vast experience in shipping, logistics and exportation, we ship more than 80,000 parts annually so you can rely on us to ensure your parts reach their destination in a timely manner. Our resident highly skilled export coordinators have many years of experience in dealing with customs processes and documentation required to avoid unnecessary transport delays.
Starting from its manufacturing base Toshiba have kept an engineering presence on site. The TCEU Design & Development team are based here, along with senior Japanese engineers. We have a number of test rooms and a newly developed training facility to support the EMEA selling entities with regular and ongoing product updates.
Site History
1983 to 1989

Microwaves

The site originally manufactured microwave ovens.
1989 to 1991

Shutdown

The site originally manufactured microwave ovens.
1991 to 2005

Air Conditioning Manufacture

Manufactured, designed and tested Toshiba air conditioning units for distribution to the UK, Europe, Africa and the Middle East. June 2005 manufacturing was transferred to the Far East and the site was converted to a distribution depot.
2005 to Current

EMEA Centre of Excellence

Opened as the EMEA Centre of Excellence, retaining a Toshiba engineering and design presence on-site which includes senior Japanese engineers, test rooms and training facilities.
Toshiba

history

Toshiba was founded in 1939 as Tokyo Shibaura Denki K.K. through the merger of Shibaura Seisaku-sho (founded in 1875) and Tokyo Denki (founded in 1890). The company name was officially changed to Toshiba Corporation in 1978.

Toshiba is organized into the following principal business groupings:
Digital Products Group
Electronic Devices Group
Social Infrastructure Group
Home Appliances Group
Others
The air conditioning division is part of the home appliances group and in 1999 formed a joint venture with Carrier to become Toshiba Carrier Corporation.
TCUK is part of UTC, a Fortune 50 company with annual revenues of $57.4 billion and over 200,000 employees worldwide. About half of UTC's revenue comes from the aerospace businesses, while the other half comes from the commercial side of the business, which includes Carrier and Otis Elevator